Cat Care – Keep Kitty Home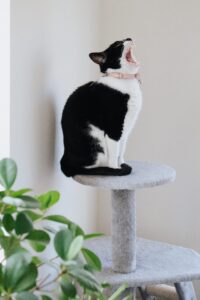 Hello welcome to Keep Kitty our mission is to help cat shelters by both donating and encouraging owners of cats to keep them. By providing the best information on Cat Care.
Our goal is to educate owners on cat care, help the owner financially if needed, which would keep cats off the streets and the shelters.
We will also be providing cat advise so join our news letter. We would also be finding the best articles on the web to help you in your cat parent journey.
Great cat book if your cat is spraying Cat Spray No More
A great book to learn what your cat is trying to tell you is Cat Language
About our mission at Keep Kitty; we want people to enjoy there cat by giving them the best advice on how to care for there cat and to help them financially by rewarding them just to look over the cat or cats. We know it cost money to keep your cat it cost me $85 a month and if you are down on your luck our program could help you if you are a member of our site.
Cat Spray No More – Note you get $20 either towards yourself or an animal shelter.
Cat Language – Note you get $15 either towards yourself or an animal shelter.
About our reward program including rules.